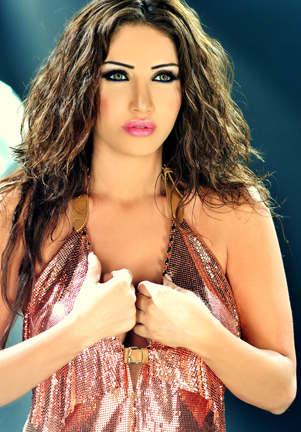 Pop superstar Melissa is one of the world-class entertainers who recently performed at the upcoming Cannes Fashion and Global Short Film Awards Gala. The event was held on Saturday May 20, 2017 at the iconic Intercontinental Carlton Cannes in Cannes, France.
Melissa, born Mariam Chehab in South Lebanon, has catapulted to stardom in what today's industry considers "a short time." In 2004 Melissa had the high honor of being crowned Miss Mediterranean. After working as a model for only 6 months, she began her collaboration with Jean Saliba, one of the Middle East's top producers. Mr. Saliba has been the driving force behind the successful careers and hit records of many Middle Eastern music stars. Mr. Saliba produced Melissa's first album, released in 2006. Two songs from the album became number one hits in the region, including Somebody Call My Name, a duet with international pop superstar, Dr. Alban. In 2008 Melissa released her second album, followed by her duet hit single Yalli Naseeni with AKON,  composed by her producer Jean Saliba. Melissa toured with AKON, performing before huge audiences in Dubai, Cairo, Amman and Beirut.
Her international single, Nanana, featured remixes with renowned producer and DJ David Vendetta. Her videos on YouTube have garnered millions of views. Melissa's beauty, talent and enthusiasm signal what is yet to come in this young superstar's career.